Are you needing quality professional development, but you're not quite satisfied with your options?
You're not alone.
I've got a solution for you.
If you're an individual teacher, my Differentiation Course is perfect for you. See it here.
For districts, I have a fabulous course on Questioning, as well as district licenses for the Differentiation Course. 
I've created a special virtual PD experience for teachers that has them raving. They're tweeting about it.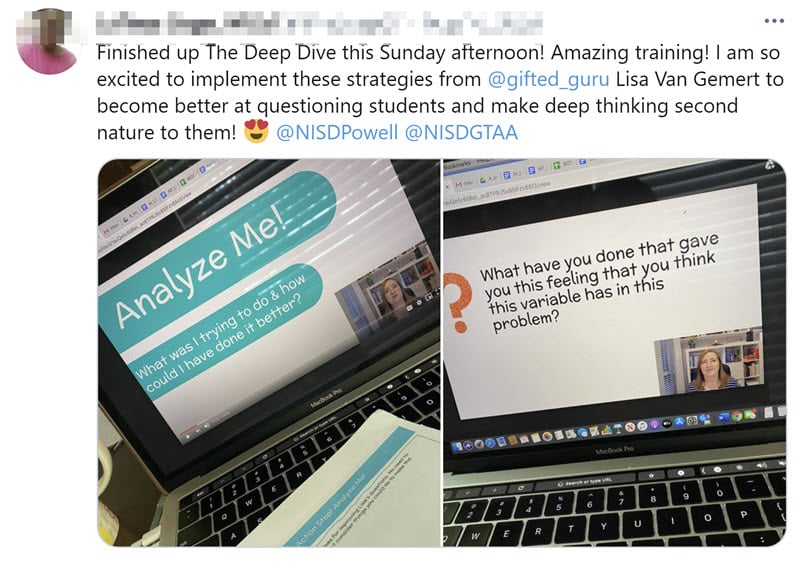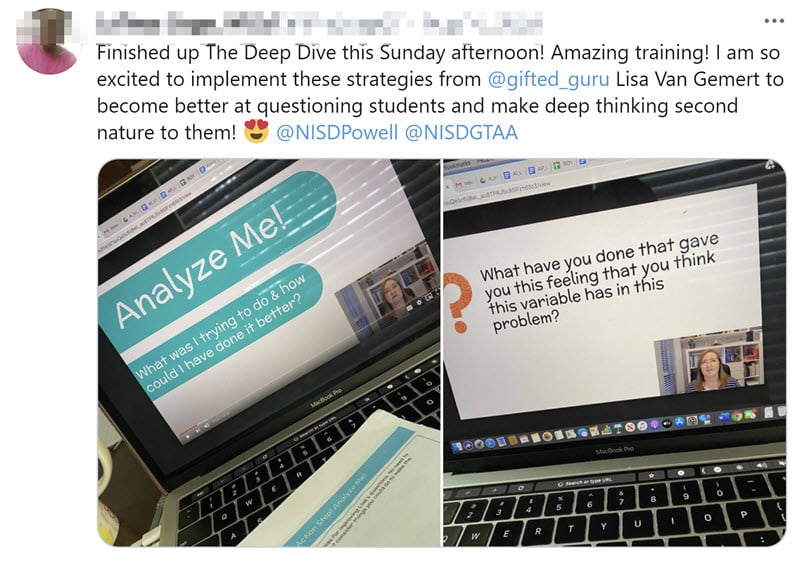 It may sound like I'm tooting my own horn, but I'm thrilled at how much teachers love it.
It's called Questioning: The Deep Dive. It's a deep, deep dive into how teachers can craft questions that improve student achievement, build relationships, and more.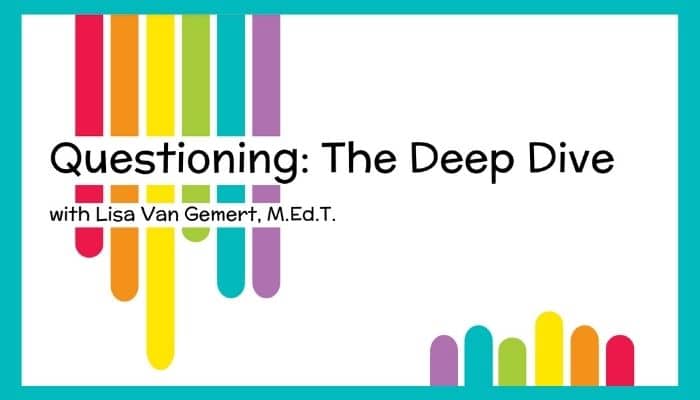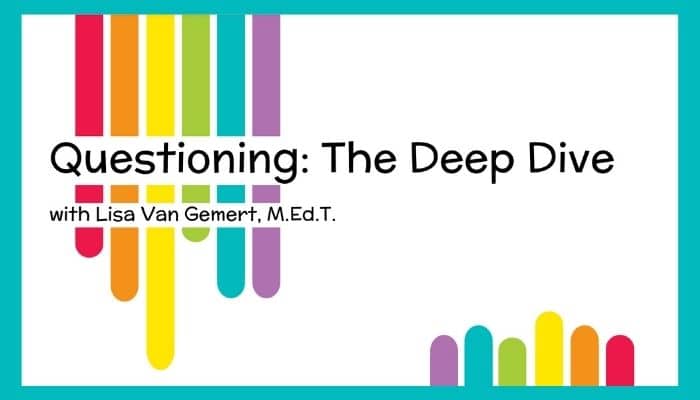 This is the essence of pedagogy, and this course is equally useful for experienced and new teachers.
It's the closest I've gotten to a professional development mind meld à la Spock on Star Trek.
The course includes:
Over three hours of video (in five modules)
A 30-page Course Guide for teachers
A Facilitation Guide for administrators with multiple options for implementation
An optional quiz
A professional development certificate ready to fill in.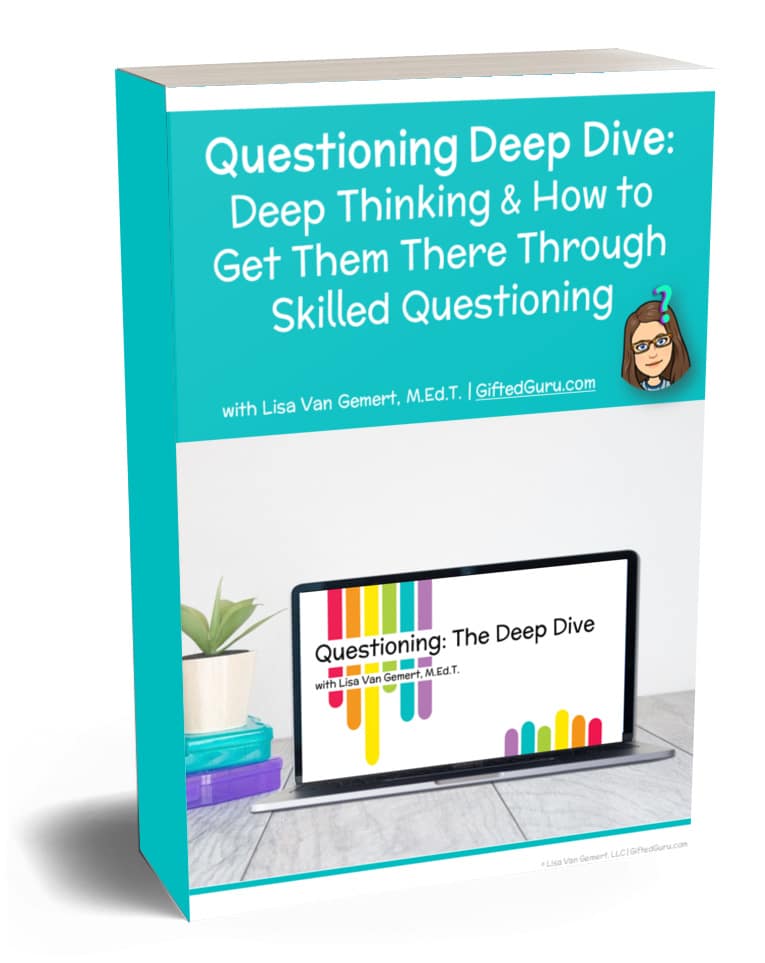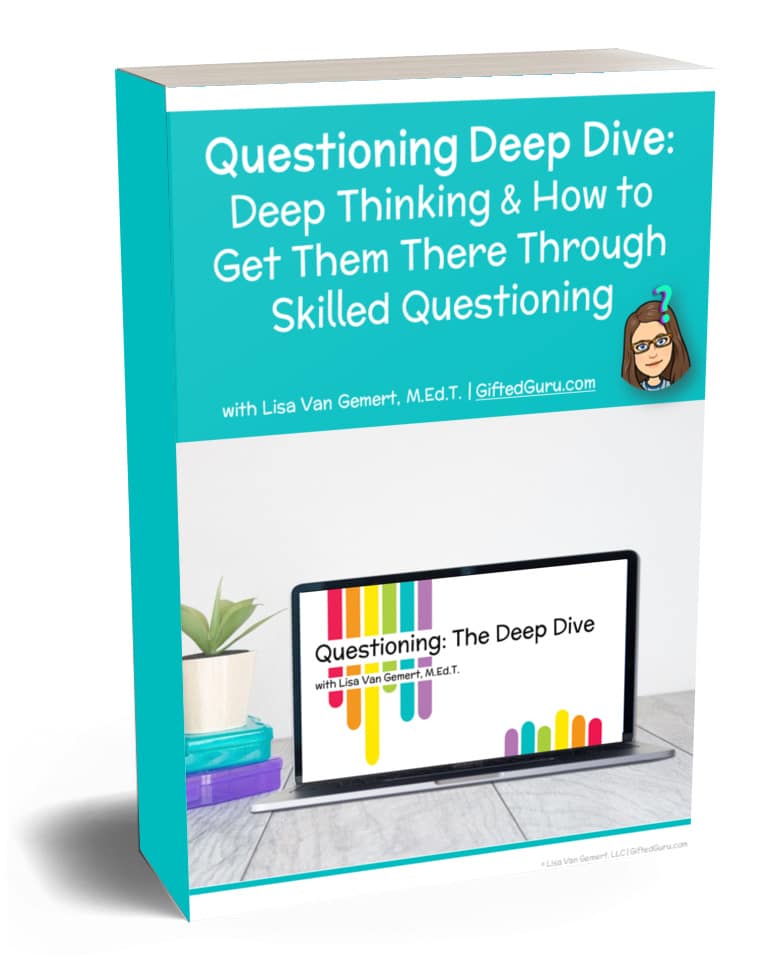 Here's why it's great
It's a flat fee for the entire school district. Yes, every teacher.
The license lasts an entire school year (through July 31st), with the ability to extend the license for a nominal fee.
I host the videos, so you don't have to worry about whether they'll work with your system or if there will be glitchiness.
Your teachers will love it.
Students will benefit from it in real, tangible ways.
Why I'm offering it you
Originally, I was going to make this course available on a very limited basis. Then, teachers started reaching out. They loved it. They felt that it respected them as professionals. They could see real improvement in real time.
Their favorite part? It's the part where I let them pick apart the real, actual questions I've asked my own students. By that part of the course, they're really good at crafting questions. They can see where I went wrong, and they love that.
I promise. They'll be saying things like this.

Interested? Contact me at lisa@www.giftedguru.com with any questions you have, and we will get your teachers started on a PD adventure!