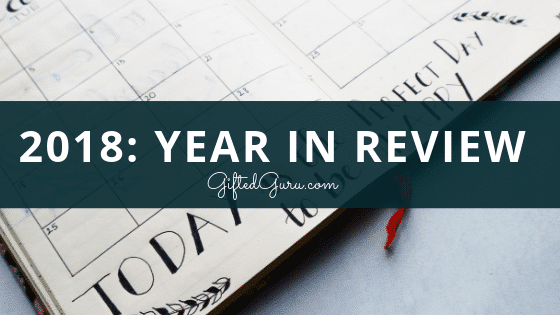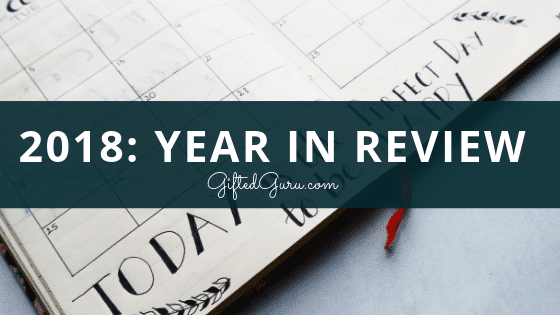 My friend and colleague Ian Byrd has what he calls a "grand tradition" of his annual review. You can read the latest here. For the past three years, I've wanted to [shamelessly] copy his idea, and I am finally doing so because I find his so fun to read. I hope you enjoy it!
Speaking
In 2018, I spoke at a whopping 68 events in 14 states (highlighted in blue below). It was so fun to speak in Alabama, Mississippi, South Carolina and Tennessee for the first time. I was back in Kansas for the first time since 2005, which was my first real speaking thing ever!
I keynoted five state conferences (Kentucky, Alabama, Mississippi, Tennesse and Washington), which was a record for me. I may tie that number again in 2019.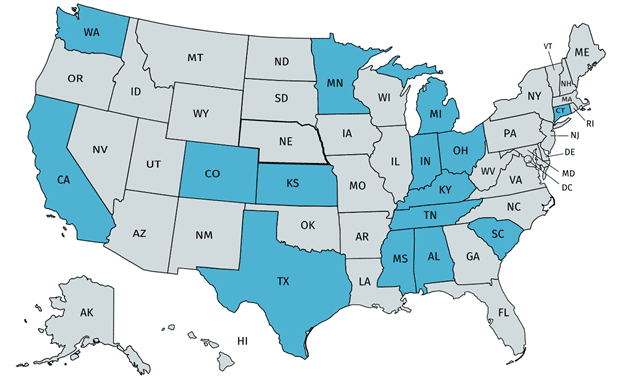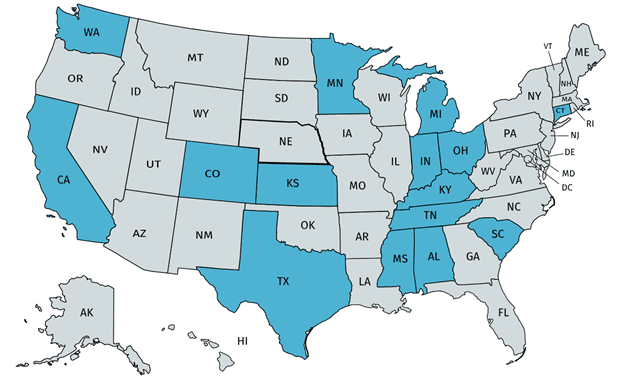 I've spoken in all of the states below, and I'm heading to Nebraska and Oklahoma next month, so yea! New England? What's going on? Was it something I said?
My husband and I are taking a big anniversary trip to Alaska this year, and I'm planning on making someone on our cruise listen to me talk about gifted kids. Does that count for speaking there?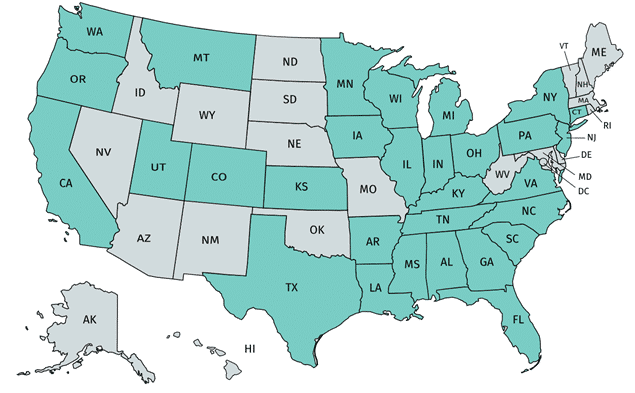 I flew enough miles to earn Platinum status on American for the first time, and that was with direct flights everywhere out of DFW. That's a lot of flights. Don't try this at home, kids.
Gatherings
Three of the events (one in Dallas, one in Houston, and one in Columbus, Ohio) were Gifted Guild Gatherings with Ian. Well, with Ian and Brian Housand because Baby Byrd decided to put in an appearance early and intensely. I called Brian and asked if he could get on a plane and be Ian's sub. Yep, Ian was at the hospital making sub plans. #teacherlife
This year, our Gatherings are in Seattle, Denver and Dallas. We're bringing Brian to Denver on purpose this time! If you can come, seriously, come and join us. I promise you will love it. Get more information here. They are fun. Perhaps not quite as raucous as the event below…
That Time We Got Called to the Principal's Office
So what had happened was…
NAGC turned down nearly all of our (me, Brian Housand, Ian Byrd) submissions to their conference, and we were very, very sad. We were on a three-way call opening the emails from NAGC with one rejection after another. They turned down some really, really great stuff (which, to be honest, is par for the course with NAGC).
Not to be discouraged, we organized a special mini Gifted Guild Gathering called Rejected! in Minneapolis. We rented a conference room in a hotel and charged enough to cover that cost (I bought the chocolate out of my own personal allowance).
We sold out 100 seats and had a very, very good time. I'm not sure Ian and Brian and I had quite as much fun as the teachers who brought wine, but we had a very good time.
We may also have done a "pop-up PD" session in an empty room when the mini-keynotes were going on and didn't have enough seats for everyone.
We all loved being given a "Troublemaker" badge from Shirley!
Shirley turned out to be a prophetess because we all got a "we're not very happy with you" email from NAGC who was apparently upset that we made their conference cool and hip. Sorry?
It gave me flashbacks of when I got called to the principal's office in 7th grade, but in a really cool way because my principal had a paddle and NAGC had…email. And email has…delete. My name is probably still on that paddle. If anyone is near Jefferson Junior High in Oceanside, California, you could check and let me know.
What do they expect from a bunch of grown-up gifted kids? Conformity? Remember, one tenet of gifted ed: Gifted kids don't believe in positional authority. You have to earn respect, not just demand it. Perhaps we should submit a session on gifted adults and how they're still gifted?
Overall, it was a lot of excitement for a bunch of nerds like us.
The Book
My first book (yep, there's a second coming out this month) Perfectionism: A Practical Guide for Managing "Never Good Enough" won a TAGT Legacy Award, which was amazing. I was honored to accept it, although the excitement was tinged with sadness that my publisher, Jim Webb, died unexpectedly earlier in the year and didn't live to see it.
I just recently had the cover redone (with help from my Facebook friends – please join me there!), and it will be re-released in print and e-book formats!
GiftedGuru.com
I posted 39 times in 2018, which is 13 below my goal of 52.
The most popular posts were:
Sometimes my favorites go a little overlooked…like
If you would like, you can see a list of all the posts of all time.
Where You're From
The readers of the website come from all over the world, which never ceases to blow my mind. It's such a trust and an honor to give someone the gift of your time, and I'm so grateful.
The most visitors come from these countries (in order):
United States
United Kingdom
India
Australia (probably mostly my husband's family)
Canada
Philippines
India
Vietnam
Mexico
South Africa
Within the United States, the most visitors come from these states:
Texas
California
Florida
New York
Ohio
Pennsylvania
Illinois
Georgia
North Carolina
Colorado
This year, the website will undergo a shift that will hopefully make it easier to find content. I'm also determined to make my goal of 52 posts! I actually have a lot of goals right now, and you can read about them if you want to look at me with skepticism next time you see me.
Other Ventures
Ian Byrd and I started the Gifted Guild this year, and we offered online courses and the Gatherings. Now, we're winding down the courses, but the Gatherings are in full swing.
I have 46 of my courses available at Responsive Learning, so if you're looking for online training, that's where to go. I plan to record twenty more hours this year, full of great stuff, so I'll keep you posted on that.
I've been writing another book that's coming out this month (Feb 2019) and am beginning two more.
My therapist best friend, Patricia Bear, and I are created online courses for mental health professionals and pediatricians specifically about working with the gifted. It's called EngagedCE, and we're planning to have that go live this year.
I'd Rather Be Reading
I'm a voracious reader (thanks to my mom). I only tracked 52 of the books I read last year in Goodreads, but there were actually more. This year my goal is 100 books, and I'll make it.
Some great books I read in 2018 include:
Business/Non-Fiction
Fiction
I always have four books going at one time:
Gratitude
I'm so grateful to all of you who read the website, buy my book (and even read it!), listen to me speak, try out the ideas I share, come hear me speak (or invite me to speak), come to the Gatherings, watch an online course, send me an email, leave a nice comment, write a review on the book or any one of the myriad ways you reach out and connect all year through.
Here's a great year to come!
I'm guessing that if you're reading this you're already receiving the newsletter, but if you're not and would like an email from me once a month-ish, sign up and grab a free copy of 15 Ways to Help Gifted Kids Thrive in School.