Do you know this symbol? 

If so, you may have found that you no longer have time to actually do  anything because you're too busy pinning things you want to do.
As you may know, we have a Pinterest site where parents, teachers, or other interested parties can find ideas na links to items of interest to bright kids (and their staff).   It looks like this: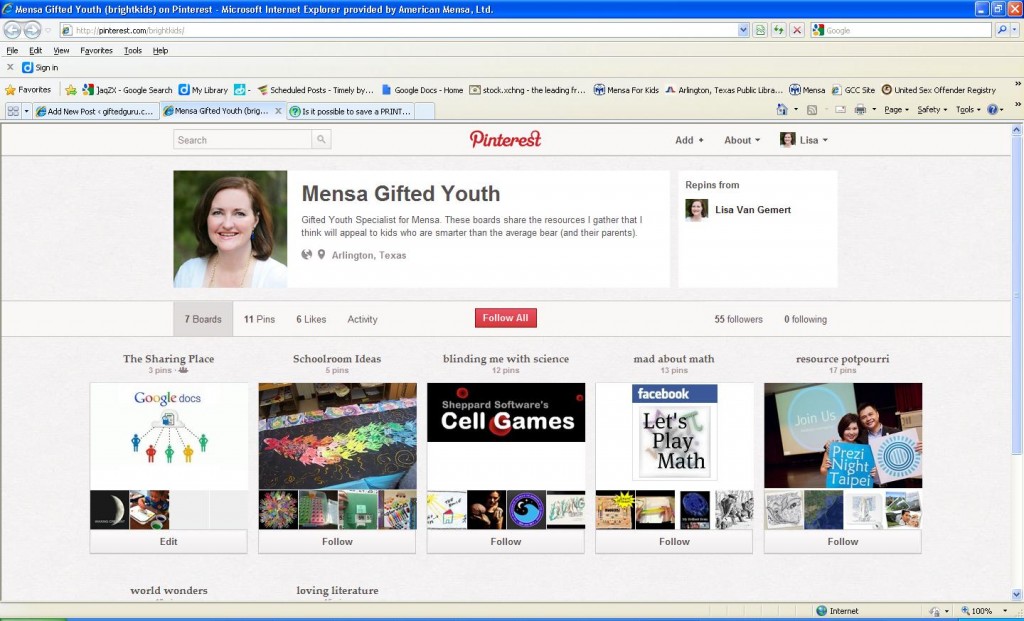 You must be a member of Pinterest (free, but requires an invitation – send me an email privately at lisa at vangemerts.com if you'd like one) to follow the boards, but anyone can see the items – no registration required.
The different boards are:
Mad about Math
Resource Potpourri
World Wonders
Loving Literature
Blinding Me with Science
Schoolroom Ideas
A newly-added board is "The Sharing Place". This is so others can share items they think would be of interest. To be a contributer to this board, you must have two things: a Pinterest board that has some applicability to education or parenting, and you must send me your name so that I can add you as a contributor. I'd love to see some of what you'd love to share!